During the final decade or so of his life, Hartman frequently delivered a series of lectures in which he outlined the need for a scientific theory of human values, the theoretical requirements demanded of an effective value theory, and his rationale behind the development of the particular value theory he developed, which he named formal axiology.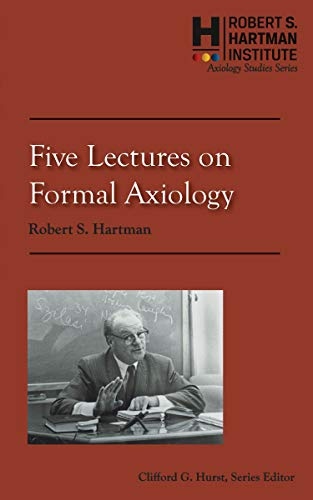 He named these lectures, collectively, Five Lectures in Formal Axiology.   By bringing these lectures together in one volume, we are able to offer to readers the clearest, most cogent, and most concise description of his theory that Hartman ever wrote.

If you have ever been put off by the sheer mass and intellectual density of either The Structure of Value or The Knowledge of Good, then you will find these Five Lectures to be a breath of fresh air. Written as they were for oral delivery, they have a cadence and clarity to them that make them a pleasure to read.

Hartman concludes these lectures with a description of how his theory might be applied in various real-world situations. Specifically, he discusses how formal axiology can be applied to studies of economics and political economies, including profit sharing; to international affairs, including matters of war and peace; and to personal ethics. To Hartman, nothing less than the survival of human existence depends on this.
---